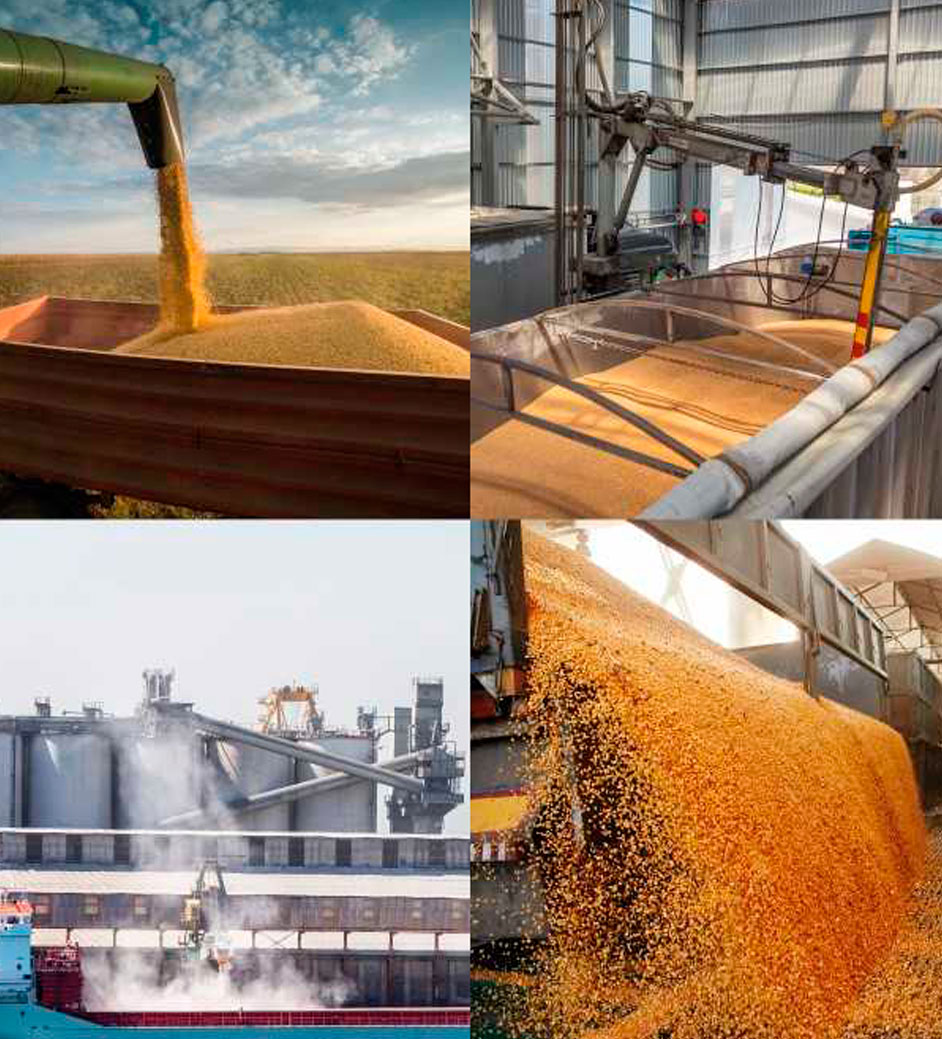 About Marubeni Grãos.
Marubeni Grãos Brasil is the commercial arm of the Marubeni Group in Brazil, where we have been operating since 2011 in the origination of soy and corn in the domestic market.
Our main function is to acquire grain from producers, cooperatives and traders in order to export to the main consumer destinations of Brazilian grain, especially China, Japan and other Asian countries, major clients of Brazilian soybeans and corn.
The main point of action is exports through the port of São Francisco do Sul in Santa Catarina, where the group has TERLOGS, one of the most efficient bulk carriers in Brazil.
We also have origination and trading activities at the ports of Santos and Paranaguá, as well as we are involved in the origination of grains from road and rail transshipments located in the State of Paraná.
Our sales team is based in São Paulo - SP, in the Pinheiros neighborhood, Rua Alvaro Anes, 56 – 5th floor